Two Scottish stonemasonry apprentices have taken Gold and Bronze respectively, in a UK-wide competition to find the country's most talented construction apprentices.  
The SkillBuild Final - a national construction competition organised by the Construction Industry Training Board (CITB) - saw 78 competitors from across the UK , selected from regional heats, descend upon Birmingham's NEC Arena to compete for Gold, Silver and Bronze medals across 10 different trades, including bricklaying, wall and floor tiling, and painting and decorating.
Historic Environment Scotland apprentice Gregor Alcorn, 28, based at Fort Charlotte in Lerwick but originally from Stirling, won the gold for Stonemasonry.
Commenting on his win, Gregor said: "It's been great just to be in Birmingham amongst this group of highly talented people, whilst they show off their skills. Naturally I'm very happy with the gold, and also really pleased that Ross was also amongst the medals. I'm sure that Ross would agree with me that we both owe a big thanks to our training managers Graham Campbell and Alan Cormie for all their support."
Ross Kennedy, 24, based in Historic Environment Scotland's Hatston Depot in Kirkwall, Orkney won the Bronze medal. Both Gregor and Ross are in the fourth and final year of their apprenticeships. They receive support and mentoring from masons at their respective depots. This is the second year that both have made it to the finals.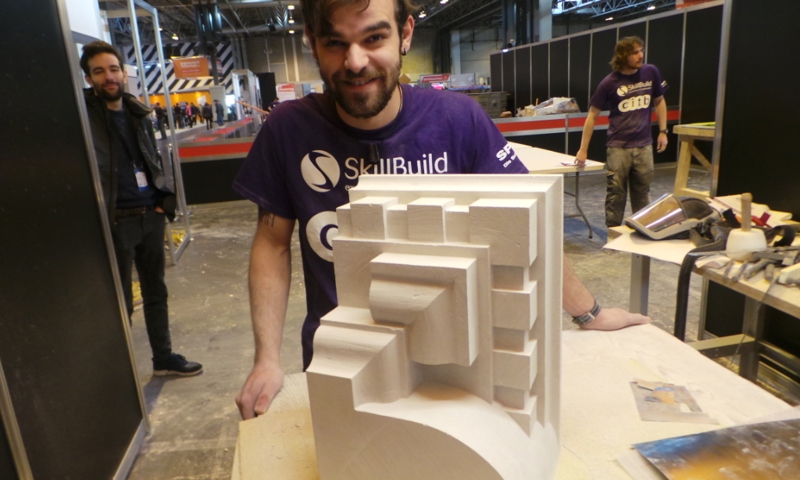 Gregor and Ross were both part of the three-man team which also scooped the Peter Ellis Shield, awarded to the best stonemasonry college team. The other member of that team was Scott Pierce, 27, a second year apprentice based at Elgin Cathedral.
Dr David Mitchell, Director of Conservation for Historic Environment Scotland said: "Gregor and Ross represent the strong focus we place on sustaining traditional skills and are great ambassadors for all that we do in this area. To have them achieve this level of success is something we are very proud of in Historic Environment Scotland, but they also represent the collaborative work of the stone masonry sector in Scotland in raising standards over the past decade. Achieving two of the top three slots in the UK demonstrates the talents of Gregor and Ross, the work of our trainers and the support shown by our conservation staff across the country in nurturing new talent.
"Our training unit in Elgin was recognised by the SkillBuild Awards panel as being the finest unit of its kind in the whole of the UK for the second year running, and combined with our Stirling facility we are able to provide a high quality learning experience across Scotland.
Historic Environment Scotland continues to have a strong commitment to supporting traditional craft skills and pleased to have that recognised at a UK and international level."
Danny Downie from Forth Valley College, also qualified for the finals but was not placed. He was trained by Historic Environment Scotland and is now employed by Boyles Stonemasons.
During the course of their apprenticeships, Historic Environment Scotland stonemasonry trainees learn the full range of stonemasonry skills, including cutting, hewing, building and pointing. Apprentices benefit from quality training and a low ratio of teaching staff to learners, access to the latest research into building techniques, and first-hand opportunities to learn skills that have been passed down through generations.
Further information about traditional skills training opportunities are published in the Apprenticeship pages of our website, and on our social media channels.
About Historic Environment Scotland (HES)
Year of Innovation, Architecture and Design 2016
2016 is the Year of Innovation, Architecture and Design (IAD). Through a series of exciting events and activity, the year will showcase Scotland's position as an "innovation nation", its outstanding built heritage, and its thriving, internationally acclaimed creative industries sector. This is a Scottish Government initiative being led by VisitScotland and supported by a variety of partners.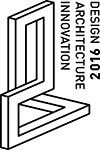 Follow Historic Environment Scotland
Twitter: @HistEnvScot | @welovehistory 
Facebook: @HistoricEnvScotland | @VisitHistoricScotland
For further information, please contact:
Alan Bannon
Historic Environment Scotland Media Office
Direct Line: 0131 668 8588
Mobile: 07854 366 805
alan.bannon@hes.scot