Historic Environment Scotland (HES) has today (Thursday 15 October) published its Annual Report and Financial Statements 2019-20 and Properties in the Care (PiC) of Scottish Ministers Annual Report 2019-20.
As Scotland's lead body for the historic environment, the reports highlight how HES is delivering on its Corporate Plan 'Heritage For All' commitments and provides an overview of the contribution that the organisation makes.
Highlights from the year include:
Over £14.5 million was invested through the HES grants programme and helping communities to restore their built heritage and improve their understanding of the past
More than 170,000 digitised items were added to Canmore, our online archive site
Commercial income during this period, pre COVID-19, also rose to £64.7 million, with over 5.2 million visitors to sites and over 200,000 members in total
A total of £37.3 million, inclusive of staff costs, was invested in conservation, maintenance and management of the PiCs
The Climate Action Plan (CAP) was published, detailing the action HES will take over the next five years to progress towards the 2045 national net-zero carbon target
Annual Greenhouse Gas emissions were reduced by over 10% bringing the total reduction over 2014-2020 to 30%
In March 2020, just at the end of the reporting year covered by the Annual report and following the outbreak of the COVID-19 pandemic, all staffed visitor sites were closed which resulted in a drop of the provision of access to HES sites. Since August 2020, visitor facing activity resumed at 75% of sites, with over 200 sites currently open to visitors.
With over 60% of staff working from home, HES has also embraced innovative digital approaches from education and learning, digital animation and hosting virtual international conferences ensuring that Scotland's historic environment continues to be enjoyed and celebrated by all.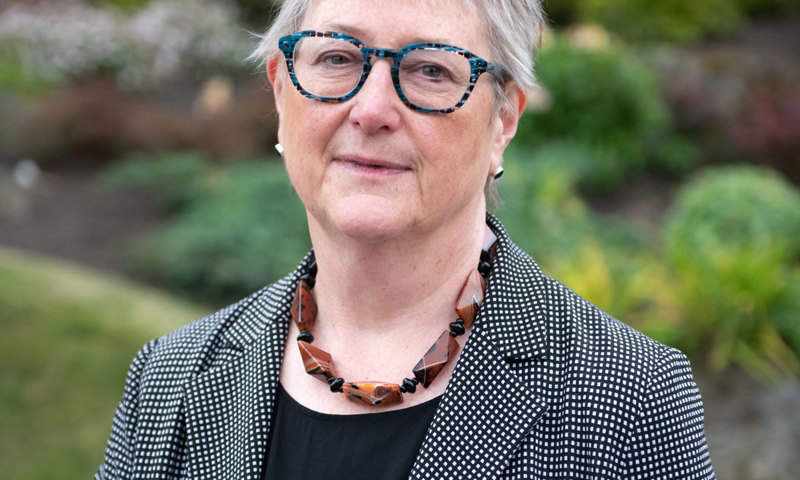 Jane Ryder, Chair of HES, said:
"Whilst we recognise our considerable achievements over the last financial year, the COVID-19 pandemic means that we are now operating in a fundamentally changed environment which is challenging us to adapt and evolve.
"Although we certainly won't see the same level of visitor numbers in 2020 or 2021 much of the work that has been highlighted in these reports continues this year – from our ground-breaking approaches to the challenges of climate change to making more of our historic archives accessible online and asking members of the public to help us identify unknown images during lockdown.
In addition to undertaking these core activities, we have also been looking at how best we can support the recovery of the historic environment sector. Through our sector research, we have been working with organisations to fully understand the challenges they are facing due to the COVID-19 pandemic."
In response, HES has recently launched a new Historic Environment Recovery Fund, with funds provided by Scottish Government for immediate use. The Fund will make available grants from £10,000 to £100,000 to assist organisations within the historic environment sector recover from the impacts of COVID-19 by protecting jobs, reopening historic sites and investing in traditional skills and training opportunities.
Notes for editors:
Applications for the Historic Environment Recovery Fund opened on Monday 12 October. For further information visit www.historicenvironment.scot/herf
For further information on the COVID-19 sector research visit www.historicenvironment.scot/covid19-sector-survey-report
About Historic Environment Scotland (HES) 
We are the lead public body charged with caring for, protecting and promoting the historic environment. We will lead on delivering Scotland's first strategy for the historic environment,

 

Our Place in Time.
Historic Scotland, Scran, Canmore, The National Collection of Aerial Photography (NCAP), The Engine Shed, Stirling Castle and Edinburgh Castle are sub-brands of HES.
View our

 

press pack

 

and keep up to date by

 

registering for media release email alerts. If you wish to unsubscribe, please

 

contact us.
Follow Historic Environment Scotland
Twitter: @HistEnvScot | @welovehistory
Facebook: @HistoricEnvScotland | @VisitHistoricScotland
Instagram: @HistEnvScot | @historicscotland
For media enquiries, please contact:
Stacey Dent
Historic Environment Scotland Media Office
Mobile: 07721 959 962 
communications@hes.scot