Historic Environment Scotland (HES) has announced Gaelic volunteer programmes at Dunstaffnage Castle near Oban and Arnol Blackhouse on the Isle of Lewis, as part of the launch of its Gaelic Language Plan 2018-2023.
This is the first five-year Gaelic Language Plan developed by HES and takes into consideration feedback received from internal and external stakeholders, partner organisations, Bòrd na Gàidhlig and the public. During the 12-week consultation, over 200 people engaged with the heritage body on the Gaelic Language Plan. Through this plan, HES aims to acknowledge and promote Gaelic language and culture as an important and valuable part of Scotland's historic environment.
Gaelic speakers, or those with an interest in Gaelic, are being invited to develop and deliver bespoke tours for visitors to the historic sites. This forms part of HES' commitment to show the influence of Gaelic culture on Scotland's history and living heritage through its visitor experiences.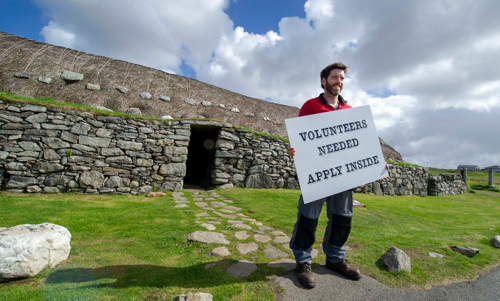 As part of the Gaelic Language Plan, HES will also launch a pioneering initiative at Urquhart Castle, near Inverness, which aims to engage visitors with Gaelic language and culture. HES will conduct audience research, and develop the inclusion of Gaelic into the overall site experience through learning, interpretation and retail.
Alex Paterson, Chief Executive of Historic Environment Scotland, said:
Gaelic is a distinct and unique part of Scotland's history and culture which attracts visitors from all over the world, contributing significantly to Scotland's economy.
"Currently, there is Gaelic interpretation at 29 of our sites throughout the country, from Glasgow to Aberdeenshire and the Isle of Lewis, which shows the extent of Gaelic's influence on Scotland's heritage and its relevance to our historic environment.
"Due to an increase in volunteers, we are currently developing and expanding our wider volunteer programme. These new opportunities at Dunstaffnage Castle and Arnol Blackhouse will help us continue to support volunteers across the country and empower communities and partners to engage with projects that promote the value of Gaelic culture to Scotland's past and present."
Dr Coinneach Maclean, Historic Environment Scotland Board Member, said:
"Gaelic language and culture has shaped Scotland's history and is an important aspect of our nation's heritage. Our Gaelic Language Plan demonstrates our commitment to maintaining and promoting Gaelic language and culture, and encourages future generations to explore Scotland's Gaelic heritage and history.
"We hope to build on the success of Historic Scotland's Gaelic Plan 2012-2017 where 4,000 school pupils and teachers benefited from our Gaelic learning programme and 45 Gaelic publications were published in Scotland."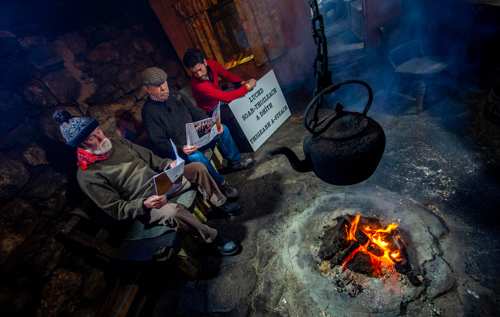 Cabinet Secretary for Culture, Tourism and External Affairs Fiona Hyslop, said:
"Gaelic is a fundamental part of Scotland's cultural identity and history. This development for Gaelic speakers is another excellent example of Scotland's public bodies and authorities being creative in supporting our rich Gaelic heritage, while meeting and delivering the key aims of the National Gaelic Language Plan.
"The Scottish Government welcomes the contribution HES is making to the promotion and use of Gaelic through its volunteer programme. The programme provides an excellent opportunity to add depth and knowledge to Scotland's visitor experience, allowing locals and tourists alike to find out more about our precious Gaelic heritage.
"Excellent progress has been made over the years with the learning of Gaelic and it is encouraging to see initiatives such as this one, where people of all ages can use and further develop their Gaelic skills in different contexts. The Scottish Government is committed to further creating and preserving a secure future for Gaelic in Scotland."
It is a statutory requirement that HES creates and implements a Gaelic Language Plan as part of the Gaelic Language (Scotland) Act 2005 which seeks to secure the status of Gaelic as an official language of Scotland.
Download the plan
Notes for editors:
In 2017/2018, 10,000 children up to the age of 18 went through Gaelic Medium Education or Gaelic learner education in Scotland which is an increase of 43% since 2011-2012.
According to Highlands and Islands Enterprise, Gaelic is potentially worth in the region of £82m - £149m to Scotland's economy.
According to a survey conducted by Visit Scotland in 2012, 51% of international visitors cited Gaelic culture as an interest or attraction to them to visit Scotland.
About Historic Environment Scotland (HES)
We are the lead public body charged with caring for, protecting and promoting the historic environment. We will lead on delivering Scotland's first strategy for the historic environment, Our Place in Time.
Historic Scotland, Scran, Canmore, The National Collection of Aerial Photography (NCAP), The Engine Shed, Stirling Castle and Edinburgh Castle are sub-brands of HES.
View our press pack and keep up to date by registering for media release email alerts. If you wish to unsubscribe, please contact us.
Year of Young People 2018
The Year of Young People (YoYP 2018) will inspire Scotland through its young people aged 8 to 26, celebrating their achievements, valuing their contributions to communities and creating new opportunities for them to shine locally, nationally and globally. Over 200 young people throughout Scotland will become #YOYP2018 Ambassadors, ensuring their communities know about local opportunities to celebrate young people.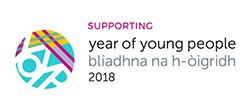 Follow Historic Environment Scotland
Twitter: @HistEnvScot | @welovehistory
Facebook: @HistoricEnvScotland | @VisitHistoricScotland
Instagram: @HistEnvScot | @historicscotland
For further information, please contact:
Stacey Dent
Historic Environment Scotland Media Office
Direct line: 0131 668 8097
Mobile: 07557 489 322
communications@hes.scot