A new book captures the people and places at the heart of Scotland's industrial landscape in the post-war decades through the photographs and reflections of one of Scotland's foremost heritage experts.
John R Hume, who retired as chief inspector of historic buildings in 1999, has been an avid photographer all his life with a particular love and understanding for Scotland's industrial buildings and communities.
Many of the images focus on Glasgow and the west of Scotland, the heartlands of mining, foundries and construction but there are mills, river ferries and distilleries captured from further afield.
The photographs often record everyday moments in now lost endeavour and capture the trust and camaraderie of people often involved in dangerous and dirty work. Sartorially, they also reveal that the flares and long hair associated with the young Billy Connolly were far from unusual in the docksides of 1970s Glasgow.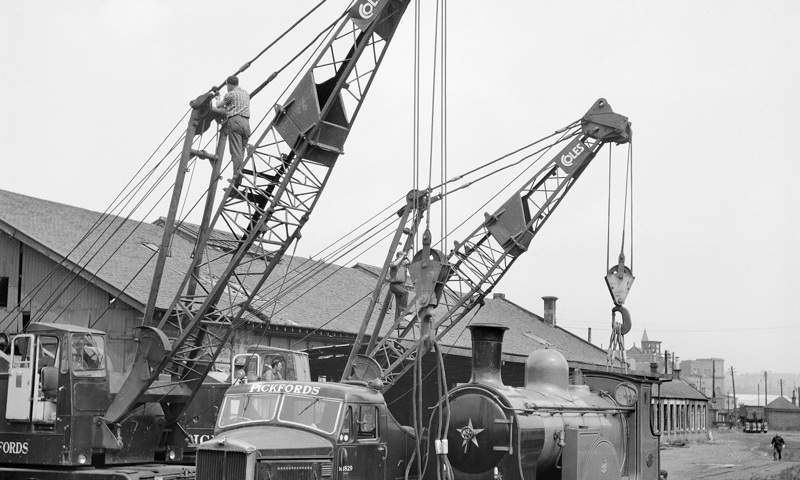 A Life of Industry: The Photography of John R Hume published by Historic Environment Scotland has been written by Daniel Gray, based on a series of conversations with Prof Hume, now in his eighties. It tracks Hume's life through his passion for cities, mechanics and engineering which he recorded in obsessive detail in photograph and drawing.
The 60s and 70s in particular were pivotal times in Scotland, when familiar businesses were lost to modernisation. The staff of the Vindanda Laundry in Kirkintilloch pose in 1971 with their irons, the year that the advent of household washing machines spelt the end of the business. Later photos show the destruction of iconic buildings being pushed aside in the name of progress and motorways.
The book is grouped into five sections:
Bricks and Threads focuses on traditional and sometimes homespun industries such as brick making, brewing and distilling, or water mills;
Giants features the mammoth heavy powerhouses smoking since the Industrial Revolution – steel and ironworks, collieries and shipyards;
In Motion showcases the importance of movement and transport to this Scotland, whether in the construction of vehicles or the carriage of goods and people, from canals to motorways;
Urban Life is a charismatic survey of cityscapes and towns, of lives among chimneys, shops, bars and graffiti; and
Coming Future takes us towards decrepitude and demolition, an old world gone and a new one just begun, steam trains exiting stage left while tower blocks stretch for the clouds.
Many of the photographs reflect Prof Hume's particular interests: ferries, railways, bridges with spreads devoted to industrial chimneys long gone and automobiles of the day juxtaposed in front of older industrial buildings. The harsh physical demands of heavy industry are evident in the images of steelworks, collieries and shipyards.
In the book, Prof Hume reflects:
"I still feel it's important to preserve something of the physicality of what went before and I'm following in a long tradition – people want to keep relics of the distant past; pre-history or early history. But if we want to keep things from then, we should also keep things from the more recent past. Things which are beautiful themselves, or embody an enormous amount of human thought."
Author Daniel Gray mentions many of the structures that owe their continued existence to the dedication of Prof Hume. They include Queensberry House, now part of the Scottish Parliament complex; the Crinan Canal rejuvenation; Edinburgh Waverley and Glasgow Central stations and the Finnieston Crane among many, many others.
This book was built from fortnightly meetings where John and I would sit and view hundreds of his images on a small screen and I listened, learned and laughed,", Daniel Gray said.
"I hope I've captured John's warm nature, enthusiasm, recall and great storytelling in its pages. Through deeds and pictures, John has given us a near-comprehensive representation of industrial Scotland and I only hope that this book inspires many others to seek out his archive, which are a monumental contribution to Scotland."
The book includes personal reflections as it follows Prof Hume's life through his Glasgow childhood to his entry into academia. He spent 20 years at the University of Strathclyde lecturing on Economic and Industrial History, before being employed as the principal inspector of ancient monuments, and then of historic buildings, for Historic Scotland (now Historic Environment Scotland).
He was chief inspector of historic buildings when he retired in 1999. He holds honorary professorships at both the University of Glasgow and the University of St Andrews, and he continues to serve as patron of the Glasgow City Heritage Trust, and as a member of the panel of judges for the Scottish Engineering Hall of Fame.
It is no exaggeration to call Prof Hume Scotland's leading industrial heritage expert and recorder. From box brownie to digital SLR he has uniquely captured a picture of industrial strength and change that still impacts on Scotland today.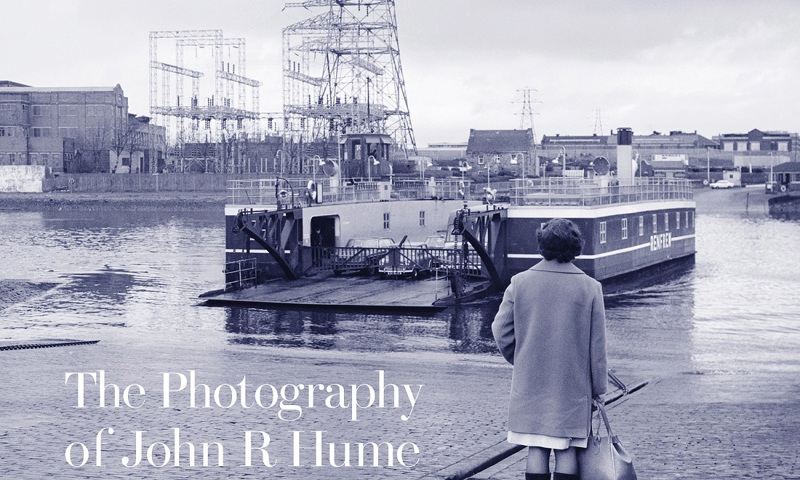 A Life of Industry: The Photography of John R Hume is available from all good booksellers now, including our online shop. 
About Daniel Gray
Daniel Gray is the author of eight books including Homage to Caledonia, Stramash and Scribbles in the Margins. He has written for newspapers, magazines and documentaries, and from 2016 to 2018 was Writer-in-Residence across the Scottish New Towns for the Edinburgh International Book Festival. He has given talks in hundreds of venues, regularly chairs events, anchors a fortnightly podcast and recently presented short history films for STV.
About John R Hume
John R Hume's photographic output is now a significant part of the Historic Environment Scotland archive, providing a unique perspective on Scotland's history through the lens of his camera. His work centres around industrial archaeology and he was awarded an OBE in 1998.
The photography of John R Hume (more than 26,000 images) is available through Canmore – The online catalogue to Scotland's archaeology, buildings, industrial and maritime heritage.
About Historic Environment Scotland
We are the lead public body charged with caring for, protecting and promoting the historic environment. We will lead on delivering Scotland's first strategy for the historic environment,

 

Our Place in Time.
Historic Scotland, Scran, Canmore, The National Collection of Aerial Photography (NCAP), The Engine Shed, Stirling Castle and Edinburgh Castle are sub-brands of HES.
View our

 

press pack

 

and keep up to date by

 

registering for media release email alerts. If you wish to unsubscribe, please

 

contact us.
Follow Historic Environment Scotland
Twitter: @HistEnvScot | @welovehistory
Facebook: @HistoricEnvScotland | @VisitHistoricScotland
Instagram: @HistEnvScot | @historicscotland
For further information, please contact:
Giselle Dye
giselle.dye@pagodapr.com
07739 085 023
Barbara Fraser
barbara.fraser@pagodapr.com
07500 019 757