A 700 year old carving of an important bishop is to appear awash with colour as part of a new exhibition at Elgin Cathedral. The effigy of Bishop Archibald is one of over 100 medieval carved stones going on public display for the first time in 20 years this Friday (25th March).
Spread across eight rooms in the cathedral's north and south towers, the exhibition features expressive carved faces, flora and fauna, animals including lions and lizards, and a section of a rose window dating to the 1200s. Fragments of medieval window glass from the cathedral will also be on display, on loan from Elgin Museum.
Each stone is theatrically lit to reveal the detail of the carvings using LED lighting. Visitors will also be able to explore the collection through a touchscreen digital database.
Over £300,000 has been invested in conserving, interpreting and displaying the stones. The project has seen experts from Historic Environment Scotland work with external academics and partners locally in Elgin and at Edinburgh Napier University to catalogue, conserve, and ultimately tell the story of the cathedral as never before.
Stephen Duncan, Director of Commercial and Tourism for Historic Environment Scotland, said: "It's great to see these stones coming home just in time for the start of the new visitor season in Scotland's Year of Innovation, Architecture and Design.
"A great amount of effort has gone into the realisation of this exciting exhibition. From our conservation specialists who analysed tiny traces of paint from a 13th century sculpture of Bishop Archibald to our partners at Edinburgh Napier University who used these findings to develop a lighting display, showing what it once might have looked like when freshly painted. This exhibition provides visitors with a fantastic opportunity to discover more about the cathedral, its architecture and history. As well as the chance to view the stones and their carvings up close, it also offers a rare glimpse into what Elgin Cathedral could have looked like some 700 years ago.
"Our thanks also go to Moray Council for helping identify funding for the exhibition, and to The Elgin Fund who have invested in an education project to make the stones even more accessible. We've had a huge amount of interest and support locally, and it's been a pleasure to work with the people of Elgin to invest in this important site."
Elgin Cathedral was commissioned by the bishops of Moray – some of the most powerful people in medieval Scotland.
After a disastrous fire tore through the cathedral precinct in 1270, Bishop Archibald of Moray set about rebuilding. He took the opportunity to enlarge and enhance his church, building his tomb into the wall of the choir, close to the high altar. He was laid to rest there in 1298, with his brightly painted effigy set on top of his tomb.
Fiona Fleming, Interpretation Manager for Historic Environment Scotland, said: "Experts think its prime location close to the high altar could mean Bishop Archibald's tomb was used as an 'Easter Sepulchre'. This means it may have been used to consecrate Communion bread, by placing it in the tomb recess on Good Friday and guarding it for 3 days, before being 'resurrected' on Easter Sunday. It seems fitting to see Bishop Archibald's effigy back home in Elgin just in time for Easter this year.
"Discovering the story of Bishop Archibald has been exciting, but one of the most interesting things about researching the stones is that we've been able to gain some insight into how ordinary people may have 'read' the carvings. We've found ourselves decoding messages that could be contained within the stones – from moral lessons drawn from the wonders of nature, to hidden surprises and startling warnings against sin. But we will never have all the answers, especially without knowing where the stones were situated in the cathedral. That's why, in exploring the exhibition, we're inviting people to ponder different possibilities in deciding what these carvings may have meant to medieval visitors before them."
Entry to the cathedral, including the new exhibition, is free for Historic Scotland members.
About Historic Environment Scotland (HES)
As of the 1st October 2015, Historic Scotland and RCAHMS came together to form a new lead public body charged with caring for, protecting and promoting the historic environment. The new body Historic Environment Scotland (HES) will lead on delivering Scotland's first strategy for the historic environment, Our Place in Time.
Historic Scotland is a sub brand of HES.
View our press pack and keep up to date by registering for media release email alerts. If you wish to unsubscribe, please contact us.
Year of Innovation, Architecture and Design 2016
2016 is the Year of Innovation, Architecture and Design (IAD). Through a series of exciting events and activity, the year will showcase Scotland's position as an "innovation nation", its outstanding built heritage, and its thriving, internationally acclaimed creative industries sector. This is a Scottish Government initiative being led by VisitScotland and supported by a variety of partners.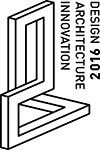 Follow Historic Environment Scotland
Twitter: @HistEnvScot | @welovehistory 
Facebook: @HistoricEnvScotland | @VisitHistoricScotland
For further information
Ali George 
Historic Environment Scotland Media Office
Direct Line: 0131 668 8714
Mobile: 07853 018 790
communications@hes.scot