An impressive Prince Albert Memorial Keep at Edinburgh Castle and a cylindrical-shaped Sean Connery Filmhouse are amongst a collection of unrealised architectural drawings to have gone on display together for the first time in a new exhibition.
Unbuilt Edinburgh is a Festival of Architecture event with the Edinburgh Architectural Association working in collaboration with Historic Environment Scotland and hosted by Architecture and Design Scotland. The exhibition, which runs until Friday 20th May, showcases a unique display of nineteen design concepts and proposals that never went further than the drawing board.
The works, which are mostly drawn from Historic Environment Scotland's archive collection, include ambitious, entire new design schemes and additions to some of the capital's most iconic landmarks. The exhibition features a number of unsuccessful competition entries and proposals from leading Scottish architects and practices from over the last two hundred and thirty years.
Amongst the works on display is David Bryce's 1862 proposal for the addition of a large Memorial Keep at Edinburgh Castle to commemorate Prince Albert, which if had gone ahead would have altered the capital's skyline dramatically. Whilst an unsuccessful proposal dating back to 1919 from Frank Charles Mears for the Scottish National War Memorial would have seen the creation of a 'Via Sacra' or 'Sacred Way'. Mears' proposed design would have seen the Johnston Terrace route, located to the south side of the castle, lined with monuments and memorials.
As well as offering visitors an insight into the architectural thinking and styles of the past, the display also charts a selection of unrealised works, design processes and plans throughout the decades. This unbuilt architectural timeline includes a 1937 proposal for the Murrayfield Ice Rink and Sports Stadium to the more contemporary Princes Street Galleries winning competition entry of 2002, that would have seen a radical redesign for the east end of Princes Street.
Historic Environment Scotland's Architecture and Industry Operational Manager and co-curator of the exhibition, Neil Gregory, said: "Unbuilt Edinburgh offers visitors a tantalising view of what the capital could have looked like had different decisions been taken.
"These drawings help us to make sense of the cityscape that we see today. They highlight key episodes in the history of some of the city's major landmarks and the careers of some of Scotland's leading architects.
"It's extremely fitting that these works are on display together for the first time as part of the Festival of Architecture, during Scotland's Year of Innovation, Architecture and Design."
Roderick Binns of the Edinburgh Architectural Association and co-curator, added: "This exhibition is a wonderful showcase of Scottish architectural talent, innovation and creativity over the last two hundred and fifty years. The buildings, monuments, bridges and other designs depicted in this collection of drawings provide visitors, as well as the architects of today, with a truly unique show.
"Unbuilt Edinburgh charts the wider developments in Edinburgh's architectural landscape, design trends, influence and styles throughout the centuries up until present day. It also helps demonstrate how design and architecture throughout this period has helped shape and inform the Edinburgh around us today."
Unbuilt Edinburgh is on display at the Architecture and Design Scotland* building in Edinburgh's Canongate and runs until Friday 20th May. This free exhibition is open Monday to Friday from 9am until 4.30pm and until 6.30pm on Thursdays. Please note that the exhibition will be closed to the public on Monday 9th May.
*Architecture and Design Scotland, 9 Bakehouse Close, 146 Canongate, Edinburgh, EH8 8DD.
About Historic Environment Scotland (HES)
As of the 1st October 2015, Historic Scotland and RCAHMS came together to form a new lead public body charged with caring for, protecting and promoting the historic environment. The new body Historic Environment Scotland (HES) will lead on delivering Scotland's first strategy for the historic environment, Our Place in Time.
Historic Scotland is a sub brand of HES.
View our press pack and keep up to date by registering for media release email alerts. If you wish to unsubscribe, please contact us.
Year of Innovation, Architecture and Design 2016
2016 is the Year of Innovation, Architecture and Design (IAD). Through a series of exciting events and activity, the year will showcase Scotland's position as an "innovation nation", its outstanding built heritage, and its thriving, internationally acclaimed creative industries sector. This is a Scottish Government initiative being led by VisitScotland and supported by a variety of partners.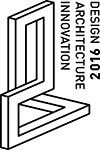 Follow Historic Environment Scotland
Twitter: @HistEnvScot | @welovehistory 
Facebook: @HistoricEnvScotland | @VisitHistoricScotland
For further information
Grant Thomson
Historic Environment Scotland Media Office
Direct Line: 0131 668 8603
Mobile: 07580 702 611
communications@hes.scot