Edinburgh Castle's upcoming 'Knight at the Castle' neon extravaganza promises to be jam-packed with young rising talent, with the final line-up of musicians, performances and activities announced today.
Final tickets are on sale for the exclusive 18-and-over, live music and entertainment event at Edinburgh Castle on Friday 5 October 2018 from 7-10pm.
'Knight at the Castle' has been co-designed by young people and is supported by the Year of Young People 2018 (YoYP 2018) event fund, managed by EventScotland, part of VisitScotland's Events Directorate. It's the first event of its kind at Edinburgh Castle - organised and run by Historic Environment Scotland (HES) - and aims to engage a new audience with their national heritage in a creative way.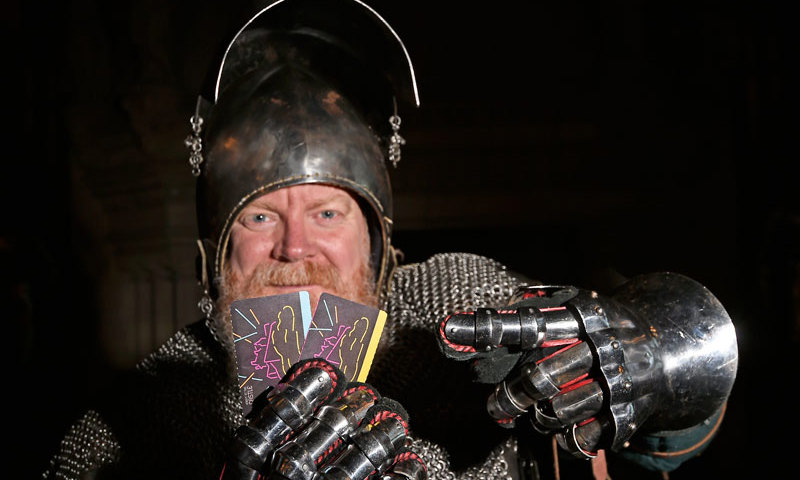 2018 is Scotland's first ever Year of Young People, celebrating young people's talents, contributions and creating new opportunities across Scotland for them to shine. The Year of Young People 2018 is a programme of events and activities that will give them the opportunity to show the world what they are made of.
Opening the event from 6.45pm, Glasgow-based band 'West Princes' will usher the crowd into the castle from the esplanade with their indie-rock tunes. Guests can then enjoy a raft of performances in the various castle locations throughout the night, including:
Edinburgh International Magic Festival's Adam Black and Elliot Bibby
DJs from the 'HYBRiD' collective, residents at Edinburgh's FLY Club
Electro and 80s pop from Glasgow's Subcity Radio DJ, Amy Krawczyk
Don't miss a special performance in the Great Hall at 8pm by young, Edinburgh-based singer-songwriter Sophie Penman, who won The List's competition to give a young Scottish act the chance to perform a paid set at the event. At 10pm, event headliner and Dundee's own 'Be Charlotte' will end the night's festivities back on the esplanade with her unique pop tunes.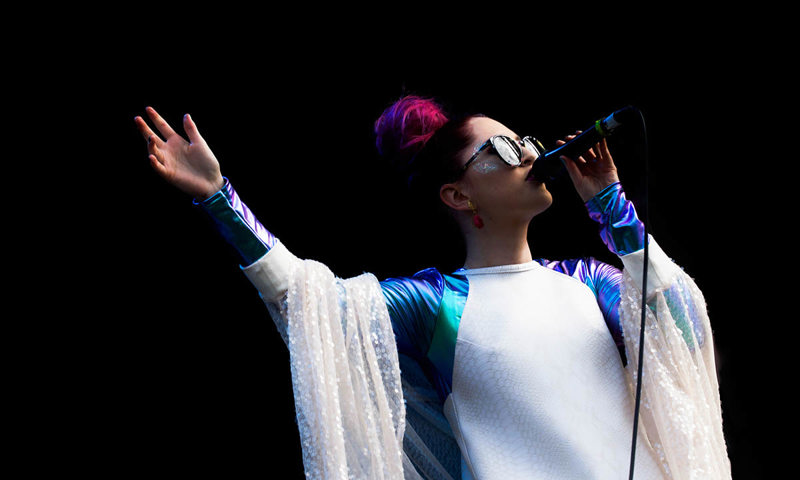 The iconic castle will be ablaze with colour, with five neon-themed light zones featuring a unique menu of themed activities for guests to experience, including: neon face painting and crafts, a neon crossbow range, glow science, mini-magic festival and an escape room challenge. Guests will also have the opportunity to explore the castle's historic exhibits and buildings and enjoy the stunning panoramic views after-hours.
Food and beverage options for purchase on the night will include delicious pizza slices, 'posh' dogs, dessert pots, a 'pimp my prosecco' menu, craft beer and a converted 'horsebox' bar with bespoke neon-inspired cocktails.
Craig Fletcher, HES Senior Learning Manager and event coordinator, said:
"We are looking forward to opening up one of Scotland's most iconic heritage sites to celebrate the Year of Young People in style. Knight at the Castle offers the chance to experience the historic fort in a completely new way.
"Guests will encounter a special festival atmosphere featuring a creative programme inspired by a unique mash-up of the neon theme and the castle's rich history. You don't want to miss this one-night only opportunity, so start your Friday night at Edinburgh Castle on 5th October!"
Paul Bush OBE, VisitScotland's Director of Events, said:
"Young people will quite literally light up the night with their creative ideas at Historic Environment Scotland's Knight at the Castle.
In the Year of Young People 2018, the evening will be a true celebration of their incredible talents and bring one of the country's most iconic historic landmarks to colourful life". 
"Scotland is the perfect stage for events and it is fantastic to see young people taking centre stage in the development of such a unique experience. We are delighted to be supporting Knight at the Castle in this special year."
Knight at the Castle has integrated a number of unique partnership projects by working with diverse groups of young people over the past 12 months to deliver educational and inclusive elements, some of which will be showcased in the event programme.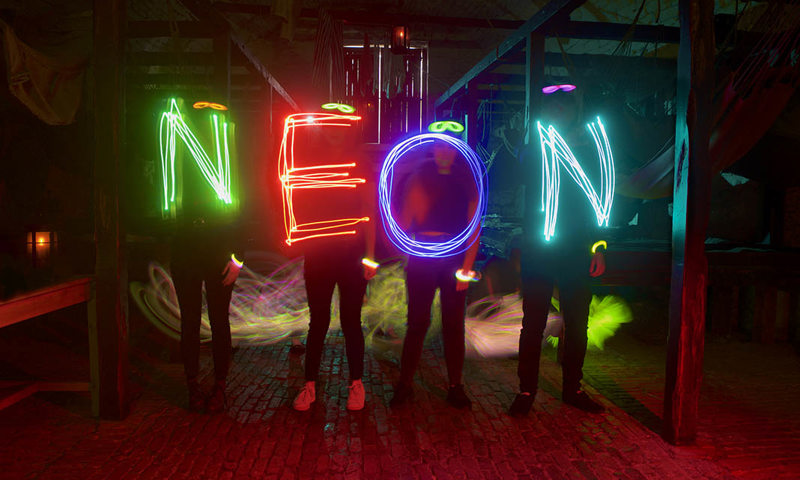 A group of five Edinburgh Napier University students have been involved with the event since its inception. To support the aims of YoYP 2018, HES helped integrate the event into the coursework objectives of their International Hospitality, Tourism and Festival & Event Management degree programmes. The students helped HES shape the creative 'neon' theme, ticket price and marketing campaign.
Lynn Waterston, Lecturer in the Business School at Edinburgh Napier University, said:
"At Edinburgh Napier, we believe that working in partnership with industry is the best way to prepare our students for their future careers.
Knight at the Castle has been a brilliant project and as a result of their hard work and professionalism, the student team will receive the award for most outstanding 'Live Project' at our annual student awards ceremony in November, which celebrates the achievements of students from our International Hospitality, Tourism and Festival & Event Management degree programmes."
"This demonstrates the high-quality work produced by Edinburgh Napier students when faced with real-life clients, deadlines and challenges. We can't wait to see it all come to life on the night."
Edinburgh Castle will close early at 4pm on Friday 5 October to allow for set-up, with last entry for day-visitors at 3pm.
Tickets are £15 and are available for purchase up until 12pm on the day of the event at the Edinburgh Castle website. Access to the esplanade starts at 6.30pm. The event is strictly over 18's only.
About Historic Environment Scotland (HES)
Year of Young People 2018
The Year of Young People (YoYP 2018) will inspire Scotland through its young people aged 8 to 26, celebrating their achievements, valuing their contributions to communities and creating new opportunities for them to shine locally, nationally and globally. Over 200 young people throughout Scotland will become #YOYP2018 Ambassadors, ensuring their communities know about local opportunities to celebrate young people.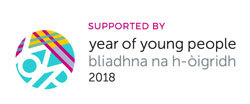 Follow Historic Environment Scotland
Twitter: @HistEnvScot | @welovehistory 
Facebook: @HistoricEnvScotland | @VisitHistoricScotland
For further information, please contact:
Blake Hardy
Historic Environment Scotland Media Office
Direct Line: 0131 668 8603
Mobile: 07776 226 414
communications@hes.scot