Castles, abbeys, forts and palaces throughout Scotland are preparing to welcome visitors for an eggsciting Easter adventure this weekend (Friday 14 – Monday 17 April).
Historic Environment Scotland (HES), the public body that cares for over 70 Historic Scotland tourist attractions, is encouraging tourists and locals alike to discover Scotland's rich history with ten 'Easter Eggsplorer' trails, taking place from Skara Brae in Orkney to Stanley Mills in Perthshire.
Grab your quiz sheet to track down hidden characters from the past, and unscramble the clues to claim your 'I'm an Easter Eggsplorer!' badge.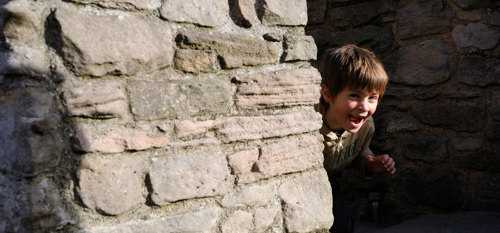 Lorna Ewan, Head of Visitor Experience, Content and Learning at HES, said,
"We've created fun heritage hunts at some of our abbeys, mills, castles, forts and palaces, in which the entire family can get involved. Each trail is on over the whole Easter weekend and run throughout the day, so why not drop-in and see if you can find all the clues to complete the challenge? Once you've been struck by the History Bug there's no going back!"
Participating sites are:
The Easter Eggsplorer Trail takes place from 9.30am - 5.30pm on Friday 14 – Monday 17 April, and is included in the price of admission. Entry is free for Historic Scotland members.
HES is also offering an extra six months free membership when you join Historic Scotland before Sunday 30 April, encouraging families to 'catch the history bug' in the themed year of History, Heritage and Archaeology 2017.