A shared action plan and vision to improve Edinburgh's resilience to climate change has been unveiled today – Thursday 1st December – at Holyrood Park.
Edinburgh Adapts 2016-2020 is a city wide climate change action plan, the first of its kind, aiming to help the Scottish capital prepare for and adapt to the effects and challenges of a changing climate.
The plan which has been developed by the Edinburgh Sustainable Development Partnership in collaboration with Adaptation Scotland has involved more than 40 key stakeholders from across the city, including Historic Environment Scotland. It was unveiled today by Councillor Lesley Hinds, Chair of the Edinburgh Sustainable Development Partnership, and Ruth Monfries, Chair of the Edinburgh Adapts Steering Group, along with Roseanna Cunningham MSP, Cabinet Secretary for Environment, Climate Change and Land Reform.
Councillor Lesley Hinds, Chair of the Edinburgh Sustainable Development Partnership, said: "While we're making every effort to address the causes of climate change, we can't avoid the fact that its impacts are already affecting us. By working with partners to produce Edinburgh Adapts, we are able to better understand the effects a changing climate will have, enabling us to become both a resilient city and a greener, safer and healthier place to live."
Building on the Resilient Edinburgh Climate Change Adaptation Framework from 2014, Edinburgh Adapts provides a platform for bringing together adaptation activity from across the city. The plan sets out more than 100 committed adaption practices and measures, as well as a further 20 aspirational ones to help shape Edinburgh into a climate change ready city.
Historic Environment Scotland's Climate Change Manager, Dr Mairi Davies, said: "The Edinburgh Adapts action plan signals an exciting milestone for the sector and for the wider city. We're pleased to have been involved in its development at every stage, working with our partners to lead the way in the adaptation of Edinburgh's historic environment to the changing climate.
This collaborative approach sets out a clear and measurable way forward, which will strengthen and build upon the important work already being carried out across the city in this field for 2020 and beyond."
As well as ensuring overall governance of adaptation in the city, the plan aims to protect and enhance Edinburgh's wildlife and green spaces, providing nature-based solutions to climate-related problems. Actions involving working with communities and raising awareness of the impacts of climate change on local areas are also integral to the plan.
Climate Change Secretary, Roseanna Cunningham, said: "Tackling the effects of climate change is crucial as the challenges of increasingly unpredictable weather and extreme conditions are only likely to increase if we don't take action now.
"That's why I'm delighted to welcome Edinburgh's first Climate Change Adaptation Action Plan which is ambitious but achievable with the medium to long-term vision of Edinburgh Adapts telling the story of Edinburgh's adaptation journey to 2050. It provides us with an illustration of what we could do to make us more resilient to the impacts of climate change when public and private stakeholders, the third sector and community groups work together.
Scotland has set an example to the world by exceeding its ambitious greenhouse gas reduction targets six years early, but we cannot be complacent and must work with a wide range of partners to build on the strong progress we have made and be ready to deal with the impacts of climate change we know are coming."
Its progress will be overseen by a steering group. Along with Historic Environment Scotland the group includes representatives from The City of Edinburgh Council, Royal Botanic Garden Edinburgh, Scottish Wildlife Trust, Edinburgh Living Landscapes, University of Edinburgh, Heriot Watt University, Edinburgh College, Edinburgh World Heritage and Adaptation Scotland.
For more information on Edinburgh Adapts 2016-2020 visit Adaptation Scotland's website.
About Historic Environment Scotland (HES)
Year of Innovation, Architecture and Design 2016
2016 is the Year of Innovation, Architecture and Design (IAD). Through a series of exciting events and activity, the year will showcase Scotland's position as an "innovation nation", its outstanding built heritage, and its thriving, internationally acclaimed creative industries sector. This is a Scottish Government initiative being led by VisitScotland and supported by a variety of partners.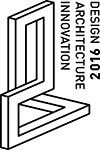 Follow Historic Environment Scotland
Twitter: @HistEnvScot | @welovehistory 
Facebook: @HistoricEnvScotland | @VisitHistoricScotland
For further information, please contact:
Grant Thomson
Historic Environment Scotland Media Office
Direct Line: 0131 668 8603
Mobile: 07580 702 611
grant.thomson@hes.scot