The 18th century architecture and design of Duff House, in Banff, has influenced a leading Japanese visual artist, Atsuo Hukuda, to create a small collection of contemporary works that are now set to go on display in the surroundings which helped inspire them.
In a first for the House, this exhibition is the result of an artist's direct creative response to the building and it's architectural and design features. Hukuda's small-scale installations draw on the use of materials and finishes used throughout the House and brings together the artist's modern interpretations of traditional Japanese painting techniques within a historic architectural setting.
Suki-Mono: Ways Since Rin-Pa will go on public view at the Georgian mansion on Sunday 4th September for seven weeks. This unique installation also helps mark Scotland's Year of Innovation, Architecture and Design.
The newly created works follow the principles of Rin-Pa, one of the major historical schools of Japanese painting, which originated in Kyoto in the 17th century. The technique which involves gold or silver leaf work, ornamental patterns and an asymmetric composition was significantly developed in 18th century Japan – around the same time when Duff House was under construction
Originally training as a sculptor and exhibiting in Scotland for a number of years, Hukuda's Suki-Mono: Ways Since Rin-Pa makes use of silver leaf work, echoing that of the silver and gold detailing present throughout the House and its furnishings. The body of work also features the traditional Japanese practices and painting techniques of 'Ajiro' wickerwork patterns and 'Urushi' lacquered Washi paper. Which also reflects the lacquered furniture and decorative items throughout the interiors of the building. The delicate and small body of paintings will be installed on the House's Long Gallery walls and window panes.
As well as learning about Hukuda's style and technique, visitors will be able to discover more about the coming together of centuries-old traditional techniques and the artist's contemporary approach.
Graeme Curran, Manager of Duff House, which is operated by Historic Environment Scotland, said:
This small international showcase, formed from original works created in a direct artistic response to Duff House, is an exciting first. The Atsuo Hukuda exhibition is a rare opportunity for our visitors to discover more about this form of traditional Japanese painting technique, as well as the artist himself and how the House, its architecture and design helped inspire him.
"It's also doubly special that we should welcome this international collection of unique new works as we mark Scotland's Year of Innovation, Architecture and Design."
This exhibition is being held in partnership with the artist and Naoko Mabon, who curated the display. It is also supported by the Friends of Duff House.
Commenting on the exhibition at Duff House, the artist, Atsuo Hukuda, said: "This is a cross-cultural exhibition between the western architectural space of Duff House, and one of the Japanese traditional styles called 'Ajiro' wickerwork patterns.
"It explores the possibility of contemporary art today through achieving a site-specific installation inspired by both Scotland, the western world and Japan. I look forward to seeing what sort of harmony will arise between Duff House's historical interior and the 'Ajiro' wickerwork patterns with both silver leaf work and traditional Japanese 'Urushi' lacquered Washi paper that will be installed on each window pane. The natural light and scenery seen through each gap in the 'Ajiro' patterns on the window panes will be only realised with the building, art and the viewers."
Suki-Mono: Ways Since Rin-Pa at Duff House opens to the public on Sunday 4th September and runs until Sunday 23rd October 2016. This exhibition is included in the cost of admission to the House and is free for members.
About Historic Environment Scotland (HES)
As of the 1st October 2015, Historic Scotland and RCAHMS came together to form a new lead public body charged with caring for, protecting and promoting the historic environment. The new body Historic Environment Scotland (HES) will lead on delivering Scotland's first strategy for the historic environment, Our Place in Time.
Historic Scotland is a sub brand of HES.
View our press pack and keep up to date by registering for media release email alerts. If you wish to unsubscribe, please contact us.
Year of Innovation, Architecture and Design 2016
2016 is the Year of Innovation, Architecture and Design (IAD). Through a series of exciting events and activity, the year will showcase Scotland's position as an "innovation nation", its outstanding built heritage, and its thriving, internationally acclaimed creative industries sector. This is a Scottish Government initiative being led by VisitScotland and supported by a variety of partners.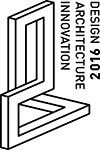 Follow Historic Environment Scotland
Twitter: @HistEnvScot | @welovehistory 
Facebook: @HistoricEnvScotland | @VisitHistoricScotland
For further information, please contact:
Grant Thomson 
Historic Environment Scotland Media Office
Direct Line: 0131 668 8603
Mobile: 07580 702 611
grant.thomson@hes.scot