A painting by one of the preeminent English portrait artists of the 18th century is returning home to go on display at Duff House.
The Sir Joshua Reynolds portrait of Lady Fife - who resided at the elegant A-listed Georgian mansion in Banff during her marriage to James Duff, 2nd Earl of Fife - has been loaned from the private collection of the Duke of Fife, following arrangements negotiated through Sotheby's.
The remarkable full-length portrait is to be unveiled in a special ceremony by HRH Princess Royal on Wednesday 24 January, and will hang in the opulent Dining Room at Duff House – the room it was originally commissioned for in 1764.
Jane Ryder, Chair of Historic Environment Scotland (HES), who manage Duff House in partnership with Aberdeenshire Council and the National Galleries of Scotland, said: "I'm delighted to welcome this prominent addition to the Collections here at Duff House.
"This painting is highly significant, not only as a rare, well-preserved example of a full-length portrait by Reynolds, but also as an artwork that occupies an important place in the history of Duff House, and now restored to the room for which it was originally commissioned.
"Securing this loan enhances the reputation of Duff House as a five-star visitor attraction with a unique collection of artworks and artefacts. I'd like to thank both Aberdeenshire Council and National Galleries of Scotland, our partners in the management of Duff House, for their contribution to this project, which has been a fine example of effective partnership working."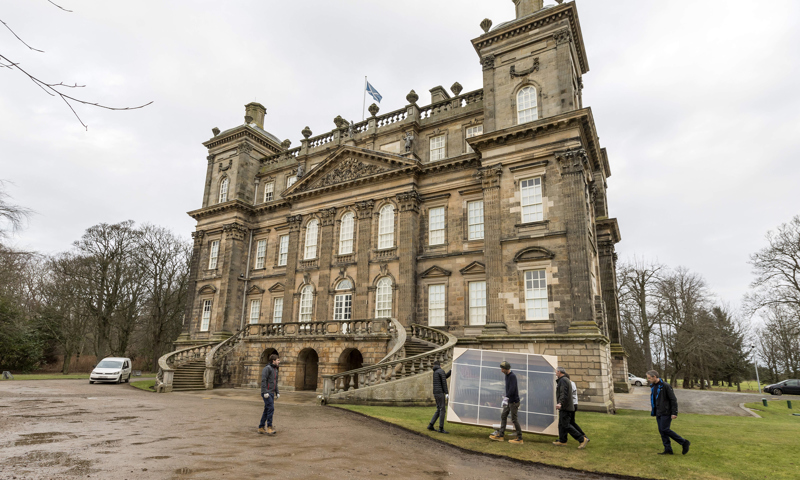 Sir Joshua Reynolds (1723-1792) was the leading portrait artist of his day, undertaking numerous commissions for full-length portraits of some of the most prominent members of British society at the time.
The portrait of Lady Dorothea Duff was painted mostly in 1764-65, when Reynolds was at the pinnacle of his artistic career. Sotheby's describes the painting as "one of the most exquisite renderings of celebrity and femininity in 18th century British art", and notes its rarity as a full-length portrait by Reynolds surviving in such good condition.
The sitter, born Lady Dorothea Sinclair, is a colourful character in the history of Duff House. Born in 1739, she married James Duff - one of the most powerful landowners in the north east of Scotland and twenty years her senior - in 1759. However, their marriage did not prove to be a happy one and it is rumoured that 'Dottie' once attempted to shoot her husband in the Long Gallery at Duff House. The couple formally separated around 1771, with the marriage failing to have produced any heirs. Dorothea subsequently moved to Leith, residing at Hermitage House close to Leith Links, where she died in 1818.
The Duke of Fife said:
"I'm delighted to see the portrait return to Duff House to hang exactly where it originally did. This will mean that it can be enjoyed by many more people as it is such a lovely picture."
The portrait of The Countess Fife by Sir Joshua Reynolds will join nationally important artworks from the National Galleries of Scotland on long term display at Duff House in Banff, with visitors able to view the new addition from Thursday 25th January.
Find out more about exhibitions and events at Duff House. 
About Historic Environment Scotland (HES)
Year of Young People 2018
The Year of Young People (YoYP 2018) will inspire Scotland through its young people aged 8 to 26, celebrating their achievements, valuing their contributions to communities and creating new opportunities for them to shine locally, nationally and globally. Over 200 young people throughout Scotland will become #YOYP2018 Ambassadors, ensuring their communities know about local opportunities to celebrate young people.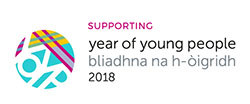 Follow Historic Environment Scotland
Twitter: @HistEnvScot | @welovehistory 
Facebook: @HistoricEnvScotland | @VisitHistoricScotland
For further information, please contact:
Claire Mullaney
Historic Environment Scotland Media Office
Direct Line: 0131 668 8588
Mobile: 07881 512 379
claire.mullaney@hes.scot