More than 100 costumed performers will descend on Dumbarton Castle this weekend (4th - 5th June) for The Rock of Ages. Now in its second year, this multi-period extravaganza – the only one of its kind on the west coast of Scotland - will bring ten centuries of Scottish history to life in a series of demonstrations and displays.
The Rock of Ages event will welcome a colourful cast of characters from Dumbarton's history, from the Norse King Olaf the White, to English Knight Sir Marmaduke Tweng. New for 2016, the event will also see a regiment of Roman soldiers, who guarded the nearby Antonine Wall nearly 2000 years ago.
For over 1,000 years, Dumbarton Castle has witnessed many social, technological and other changes. As one of the oldest strongholds in Scotland, the castle and the volcanic rock it stands on have a long and varied history filled with Vikings, nobles and military campaigns.
Fran Caine, Assistant Events Manager for Historic Environment Scotland, said: "We're thrilled to be back at Pier Park for the second time with The Rock of Ages, which is once again shaping up to be a great family day out.
"As 2016 is Scotland's year of Innovation, Architecture and Design, we've got a new addition to the programme in the form of a fashion show. Our performers will be exploring the evolution of weaponry, technology, craft and clothing of the past 1,000 years at Dumbarton Castle and rock, bringing these to life for visitors. We'll have demonstrations from Vikings, Medieval and Renaissance figures, Covenanters, and new for this year the Antonine Guard.
The Rock of Ages is an opportunity for locals and visitors alike to re-live the centuries at Dumbarton Castle. We can't think of a more magnificent backdrop to bring over 1000 years of history to life."

As well as witnessing demonstrations from a range of performers, visitors will be able to follow a path through the living history camp, from the Romans who guarded the nearby Antonine wall in AD145 to the late medieval period when a rebellious earl attempted to take the castle, to the 20th century and the Second World War.
David Adams McGilp, VisitScotland Regional Director said:
"Scotland's 2016 Year of Innovation, Architecture and Design is shining a spotlight on some of Scotland's greatest assets, as well as its unique hidden gems."
"The Rock of Ages is set to be a vibrant, exciting and educational date for the diary - giving both locals and visitors of all ages a chance to admire great examples of 18th century Georgian military architecture at Dumbarton Castle, as well as marvel at how fashion evolved over time.  It's also a great opportunity to explore everything the region has to offer."
There will also be a craft and traditional skills area where visitors can get hands on with skills such as stone carving, with badge making and other crafts for younger audience members. Conservation experts from Historic Environment Scotland will be on hand to explain how skills used as far back as the medieval period are still relevant today.
The Rock of Ages takes place at the Pier Park and Dumbarton Castle on Saturday 4th and Sunday 5th June from 12pm to 4.30pm. Tickets are priced at £9.00 for adults, £7.00 for concessions, £5.00 for children (5-15 years old) and free to under 5s. This event is free for Historic Scotland Members.
About Historic Environment Scotland (HES)
As of the 1st October 2015, Historic Scotland and RCAHMS came together to form a new lead public body charged with caring for, protecting and promoting the historic environment. The new body Historic Environment Scotland (HES) will lead on delivering Scotland's first strategy for the historic environment, Our Place in Time.
Historic Scotland is a sub brand of HES.
View our press pack and keep up to date by registering for media release email alerts. If you wish to unsubscribe, please contact us.
Year of Innovation, Architecture and Design 2016
2016 is the Year of Innovation, Architecture and Design (IAD). Through a series of exciting events and activity, the year will showcase Scotland's position as an "innovation nation", its outstanding built heritage, and its thriving, internationally acclaimed creative industries sector. This is a Scottish Government initiative being led by VisitScotland and supported by a variety of partners.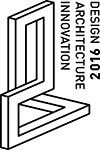 Follow Historic Environment Scotland
Twitter: @HistEnvScot | @welovehistory 
Facebook: @HistoricEnvScotland | @VisitHistoricScotland
For further information
Ali George 
Historic Environment Scotland Media Office
Direct Line: 0131 668 8714
Mobile: 07853 018 790
communications@hes.scot