The Engine Shed, Historic Environment Scotland's brand new conservation hub in Stirling, has just launched its Advanced Diploma Course in Technical Building Conservation.
Aimed at those with experience in the built heritage sector and interested in developing their career within building conservation, the new postgraduate course is the first of its kind in Scotland, and will be taught at the Engine Shed by in-house experts from HES and other leading professionals from around the UK and abroad.
The 10-month programme will begin in August 2017 and offers a unique proposition to students due to the high number of teaching hours they will receive from course leaders and lecturers. This will be enhanced with hands-on craft demonstrations, laboratory work, studio exercises in 3D digital documentation techniques and regular field trips to active projects around the HES estate.
The course seeks to raise standards in the sector by focusing on technical aspects of traditional materials which has become less of a focus in other training programmes and combining this with learning around conservation science and the latest digital documentation techniques and technologies.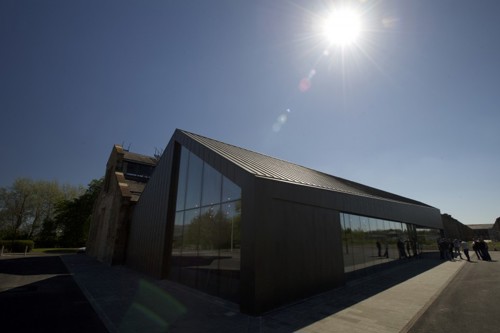 Postgraduate Course Manager for Historic Environment Scotland, Gordon Urquhart, said: "The introduction of this course marks a significant new chapter for Scotland and the international conservation sector. We want to raise standards in caring for our built heritage and demonstrate the continuing cultural and economic relevance of traditional buildings, materials and skills. Scotland has world class expertise in many of these topics and we will provide unique access to them. This course sits at the heart of the Engine Shed offer."
The postgraduate level qualification is designed to provide comprehensive training for a new generation of heritage professionals, as well as enhancing expertise and skills of experienced conversation practitioners.
Deadline for applications to the course is 31st July 2017. With only 15 places available in its first year, applicants are encouraged to apply early. On completion of the four Units, students will receive a diploma certified by the Scottish Qualifications Authority and issued by Forth Valley College. The course is designed to allow practicing professionals to attend classes on a part-time basis and / or select modules they wish to complete as part of their continuing professional development.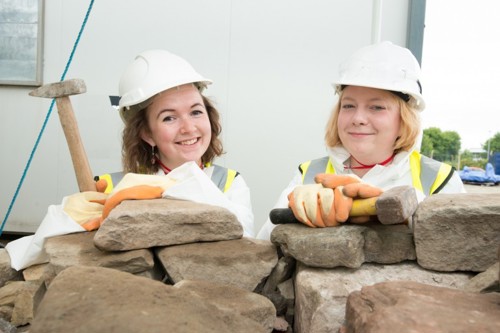 In addition to the new Advanced Diploma, the Engine Shed will also run a week-long Conservation Summer School beginning Monday 12 June. The course will provide an introduction to building conservation and traditional building materials and skills through a mix of talks, workshops, field trips and hands-on activities. Targeted at home owners and professionals seeking to broaden their knowledge, tickets are priced at £150 for the day or £550 for the full week of tuition.
Opening in 2017, the Engine Shed will create and deliver educational resources and training on traditional building skills and materials for those in the industry as well as a fun and inspiring space for schools, local people, and visitors to get involved with building conservation through activities, exhibitions, and a jam-packed events programme.
For more information on the summer school, please visit www.engineshed.org or to register your interest in the advanced diploma contact Gordon Urquhart or visit the Engine Shed website.