Following its success in China and Scotland, a brand new version of the Scottish-led exhibition series A Tale of Two Cities has gone on display at the Museum of Lisbon in Portugal.
Developed in partnership by Historic Environment Scotland, Nomad Exhibitions and the Museum of Lisbon, A Tale of Two Cities uses artwork, artefacts, archival material and digital content to explore how the cities of Edinburgh and Lisbon have developed over the centuries.
The exhibition features two new galleries developed for Lisbon. One displays case studies comparing aspects of the two cities including bridges, closes and abbeys. The other explores the theme of fishing and shipbuilding ports, which were integral to the development of each city.
Film and audio content has also been produced to bring the history of each city to life, including films from the Moving Image Archive, and audio descriptions with famous writers describing Edinburgh, from Robert Louis Stevenson to Alexander McCall Smith.
Rebecca Bailey, Head of Education and Outreach for Historic Environment Scotland, said,
"It has been great to work together with partners at Nomad and the Museum of Lisbon to develop this new version of A Tale of Two Cities. The exhibition presents parallel perspectives on the past and present of Edinburgh and Lisbon, uncovering some surprising similarities and links. For instance, when carrying out research, I discovered that the Scottish architect Robert Adam had made a passionate attempt to be appointed by the Portuguese king to rebuild Lisbon after the 1755 earthquake. Although Adam did not succeed, my partners in Lisbon were excited to see his extravagant designs, and they feature prominently in the exhibition."
A Tale of Two Cities: Lisbon and Edinburgh will also feature engravings and oil paintings from the Museum of Lisbon, a digital touch table which allows visitors to 'peel back' layers of history in both English and Portuguese by swiping through centuries of archival material, and an architectural model of Edinburgh's Old Town borrowed from the Scottish Parliament.
Joana Sousa Monteiro, Director of the Museum of Lisbon, added:
"In developing A Tale of Two Cities, we were struck by the many similarities between Lisbon and Edinburgh. Both have iconic medieval castles situated high above sea level, Edinburgh Castle and St. Jorge Castle. Each is home to impressive ecclesiastical buildings, Edinburgh's Holyrood Abbey and Lisbon's Carmo Convent and Church. And from the 1960s onwards, two impressive suspension bridges have served as vital commuter links to and from the cities of Edinburgh and Lisbon.
"It has been fascinating to rediscover the past of our city by comparing it with another, and to get outside perspectives on our own values and stories. Lisbon and Edinburgh have very long and rich histories, and I hope local visitors will come along to discover some of the stories of the lovely city of Edinburgh, and at the same time re-experience the history and modern life of Lisbon in a new way."
A Tale of Two Cities: Lisbon and Edinburgh runs at The Museum of Lisbon (West Tower) 24th June to 22nd December Tuesday - Sunday, 10am – 8pm
About Historic Environment Scotland (HES)
As of the 1st October 2015, Historic Scotland and RCAHMS came together to form a new lead public body charged with caring for, protecting and promoting the historic environment. The new body Historic Environment Scotland (HES) will lead on delivering Scotland's first strategy for the historic environment, Our Place in Time.
Historic Scotland is a sub brand of HES.
View our press pack and keep up to date by registering for media release email alerts. If you wish to unsubscribe, please contact us.
Year of Innovation, Architecture and Design 2016
2016 is the Year of Innovation, Architecture and Design (IAD). Through a series of exciting events and activity, the year will showcase Scotland's position as an "innovation nation", its outstanding built heritage, and its thriving, internationally acclaimed creative industries sector. This is a Scottish Government initiative being led by VisitScotland and supported by a variety of partners.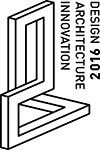 Follow Historic Environment Scotland
Twitter: @HistEnvScot | @welovehistory 
Facebook: @HistoricEnvScotland | @VisitHistoricScotland
For further information
Ali George 
Historic Environment Scotland Media Office
Direct Line: 0131 668 8714
Mobile: 07583 018 790
communications@hes.scot