Historic Environment Scotland (HES) has announced investments of over £1.7 million to repair historic buildings around Scotland.
Funding has been awarded to seven projects across the country, and includes a £500,000 boost to help Dundee Museum of Transport renovate the former Maryfield Tram Depot.
In the early 1900s the B-Listed red brick building housed the city's trams, part of a popular network that operated for 79 years. After the last tram left the building in 1956, Maryfield became home to a fleet of buses, cementing its position as an important part of the city's industrial and social heritage.
The building has stood empty in recent years, falling into disrepair, but has now been bought by Dundee Museum of Transport. The funding from Historic Environment Scotland will help them to make the repairs needed to make it a permanent home for their collections.
Martin Fairley, Head of Grants at Historic Environment Scotland, said,
"We received some very strong applications for the latest round of funding, and are pleased to be able to support urgently needed repairs in these seven buildings. The projects chosen to receive funding range in scale from boathouses to town halls, as well as the former Maryfield Tram Depot. Dundee Museum of Transport have developed a clear and pragmatic business plan for renovating the building, and it's clear they have strong support locally as well as from funders like HLF.
It's great to see a project which has such a high level of community interest, and I'm looking forward to seeing the museum in its new home."
The money is awarded as part of Historic Environment Scotland's Building Repair Grants scheme, which supports repair work to buildings of historic or architectural interest. This is the third round of investment to be announced since Historic Environment Scotland came into being in October 2015.
Dundee Museum of Transport's Chairman, Jimmy McDonell said,
"We are delighted that Historic Environment Scotland is contributing significantly towards the vital repairs required to the Maryfield Tram Depot. This is a crucial scheme in our development plan towards transforming the B-listed building into a modern transport museum fit for the future. Our mission as a Trust is to preserve and enhance our rich transport heritage for generations to come, and this grant is a significant step in achieving that goal. 
"With the predicted influx of visitors set to descend on Dundee in the months and years ahead, a result of the ongoing investment in the city and its Waterfront, we believe that Dundee Museum of Transport has an important role to play.  Not only will it be a fantastic, engaging and accessible tourist attraction for the city, but a place in which we can spark fresh interest in Dundee's heritage, and re-ignite memories of days gone by."
Amongst the other funding recipients are the West Boathouse in Glasgow Green, built in 1905 for the Clydesdale Amateur Rowing club, Lerwick Town Hall which served as a concert hall and social venue in Victorian Shetland, and Greenock's former District Court which dates back to 1886. 
Cabinet Secretary for Culture, Tourism and External Affairs Fiona Hyslop, said:
Investing in our older buildings helps generate local construction work as well as ensuring our heritage is preserved and developed for the communities all over Scotland."
Full list of grant recipients
West Boathouse, Glasgow - £360,000
The B-listed West Boathouse at Glasgow Green was built in 1905 as a clubhouse for the Clydesdale Amateur Rowing Club and Clyde Amateur Rowing Club. Designed by A B McDonald of the Glasgow Corporation Office Public Works, this is a rare building type in Scotland, and the boathouse is the largest example on record. HES funding will be used to undertake urgent repairs that will allow the building to function as a shared boathouse, allowing a wider audience to use the building.

Former Maryfield Tram Depot, Dundee - £500,000
The Dundee Museum of Transport Trust recently acquired the B-listed former Tram Depot to house its current and future collections in a brand new museum. Built in 1901 as accommodation for 12 tram cars, this is one of few surviving tram depots left in Scotland and is an important part of Dundee's industrial and social heritage. The HES funding will be used to refurbish the building, making an accessible space for the new Dundee Museum of Transport.

Lerwick Town Hall, Shetland - £233,855
Lerwick Town Hall is an A-listed Victorian building, designed by Inverness architect Alexander Ross to provide a concert hall, meeting place and social venue for the town. The building features a clock tower designed by the local builder, John M Aitken in 1882, and an impressive series of stained glass windows depicting Shetland's history from 870 – 1469. HES funding will be used to repair some water damage to the building, forming part of a wider project by the Shetland Amenity Trust to enhance community use of the hall, and eventually improve the tourism offering.

Inverness Town House - £361,407
Opened in 1882, the A-listed Inverness Town House is an exceptional piece of civic architecture as well as being a popular building, well used by the local community. There has already been significant investment in the Townhouse, and this round of HES funding will be used to support stonework repairs to secure its long-term future.

Garrison House, Millport, North Ayrshire - £16,700
Garrison House in Millport was built in 1745 as the residence of the Captain and officers of the Revenue Sailing Ship the 'Royal George', which played a key role in pursuit of smugglers. An excellent example of early 19th century gothic battlement architecture, the house has seen many alterations in its 270 years, and was the subject of a major refurbishment programme between 2005-8. Today it is a vital part of the local community, home to a GP surgery, library, museum, café, council office and community rooms. HES funding will be used to address some building repairs needed to prevent water ingress.

Lews Castle Porter's Lodge and Boatman's House, Western Isles - £250,000
Lews Castle is located on the North East coast of the Isle of Lewis, and has recently undergone extensive refurbishment. The Porter's Lodge and the Boatman's House lie within the grounds of the castle, and are important components of the estate. The Porter's lodge is the original main entrance to Lews Castle, whilst the Boatman's House forms part of the distinctive Sea Wall. HES funding will help to rebuild, repair and protect the wall, the Porter's Lodge and the Boatman's House, making them accessible to members of the public.

Former District Court, Greenock - £65,398
The former court for the Greenock district is a category A-Listed building, designed by the Glasgow architects Hugh and David Barclay and completed in 1886. Deemed one of the most ambitious municipal projects in Scotland for its time, the 245ft main tower still dominates the shorefront and skyline in Greenock today. HES funding will be used to support building repairs, contributing to Inverclyde Council's plans to restore the building as a heritage tourism hub.
About Historic Environment Scotland (HES)
As of the 1st October 2015, Historic Scotland and RCAHMS came together to form a new lead public body charged with caring for, protecting and promoting the historic environment. The new body Historic Environment Scotland (HES) will lead on delivering Scotland's first strategy for the historic environment, Our Place in Time.
Historic Scotland is a sub brand of HES.
View our press pack and keep up to date by registering for media release email alerts. If you wish to unsubscribe, please contact us.
Year of Innovation, Architecture and Design 2016
2016 is the Year of Innovation, Architecture and Design (IAD). Through a series of exciting events and activity, the year will showcase Scotland's position as an "innovation nation", its outstanding built heritage, and its thriving, internationally acclaimed creative industries sector. This is a Scottish Government initiative being led by VisitScotland and supported by a variety of partners.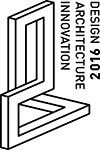 Follow Historic Environment Scotland
Twitter: @HistEnvScot | @welovehistory 
Facebook: @HistoricEnvScotland | @VisitHistoricScotland
For further information
Ali George
Historic Environment Scotland Media Office
Direct Line: 0131 668 8714
Mobile: 07583 018 790 
communications@hes.scot