An exhilarating new three-part series, Scotland from the Sky, is airing on BBC One Scotland this May.
Join author and historian James Crawford as he takes to the skies to tell the story of Scotland from a very different perspective. Scotland from the Sky will bring viewers on a journey spanning the past and present of Scotland's cities, coasts and countryside through a mix of aviation adventure and historical detective work.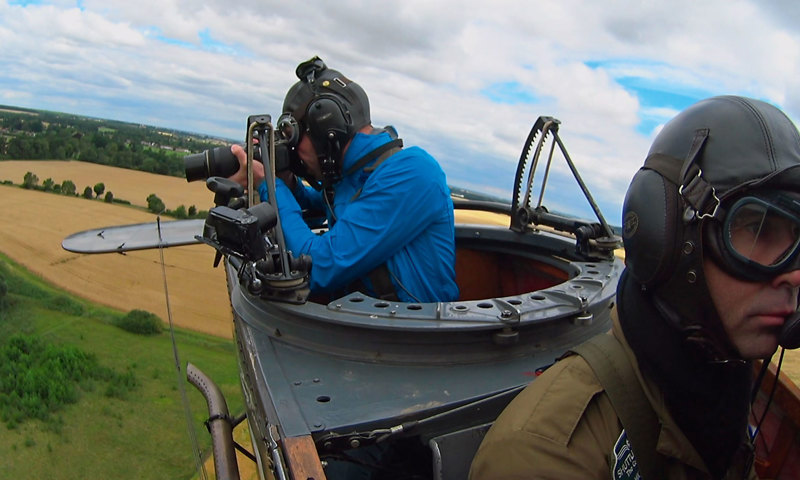 James Crawford, who works at Historic Environment Scotland (HES), has spent a decade researching and writing about the history of the HES Archives. In Scotland from the Sky, he opens up our extensive collections of both modern and historic aerial photographs to give an unparalleled view of Scotland over the last century.
9pm (BST), Wednesday 16 May, Episode 1
Beginning with the story of aerial photography itself, James takes us on a journey through forgotten factories, abandoned villages and secret military installations. From the first pictures taken from World War One biplanes to the drones of today, this is the story of how Scotland dramatically transformed in just 100 years.
9pm (BST), Wednesday 23 May, Episode 2
The second episode looks at how aerial perspectives have informed military movements, town planners and our transport links. From the first accurate maps of Scotland produced by William Roy in the 18th century to RAF aerial surveys, the view from above has influenced changes to our landscapes and cityscapes.
9pm (BST), Wednesday 30 May, Episode 3
In the third and final episode, James looks at how aerial photography revolutionised archaeology. The view from above transformed our understanding of the Roman history of Scotland, piece together historic layouts of long-long gardens and helped us identify and save hundreds of unknown ancient sites.
By delving into the Historic Environment Scotland archives we are – quite literally – offering a whole new perspective on the story of Scotland. James Crawford
Read the book
Accompanying the BBC documentary series, our lavishly illustrated book draws on the vast collections of aerial photography held in the HES Archives.
The book takes readers back in time to show how our great cities have dramatically altered with the ebb and flow of history, while whole communities have vanished in the name of progress. Through the aerial photography collections of the HES Archives, discover how the view from above can reveal treasures from the ancient past, uncovering secrets buried right beneath our feet.
This is a fascinating – and little known – story of war, innovation, adventure, cities, landscapes and people. This is the story of Scotland, from the sky.
Buy the book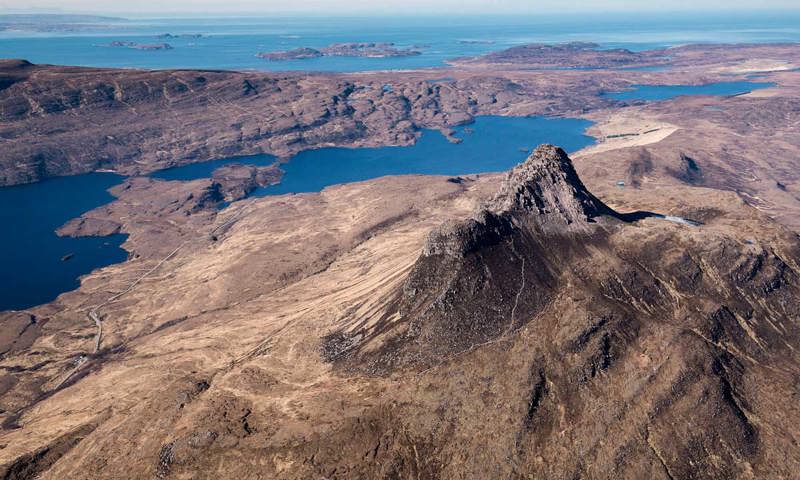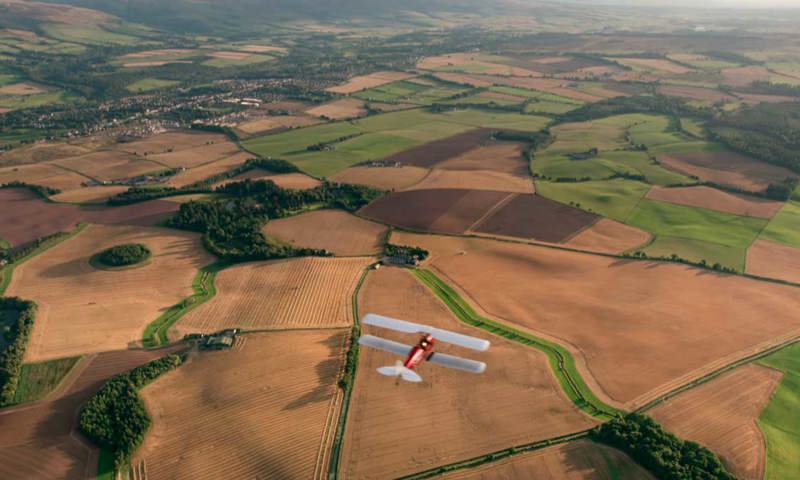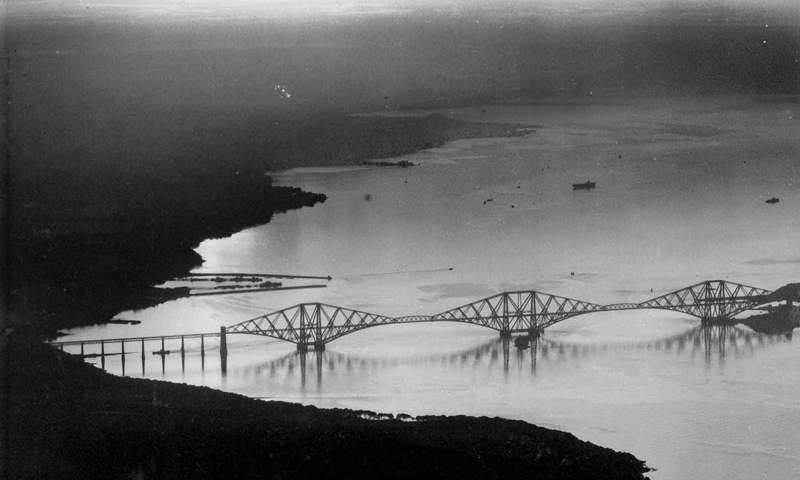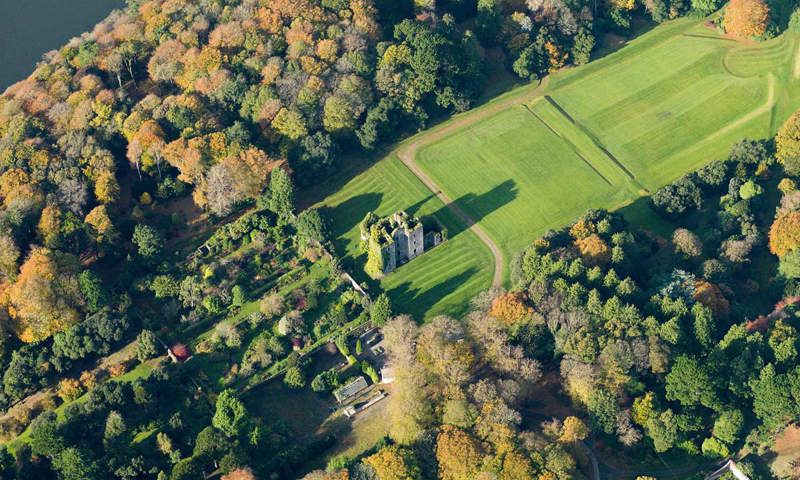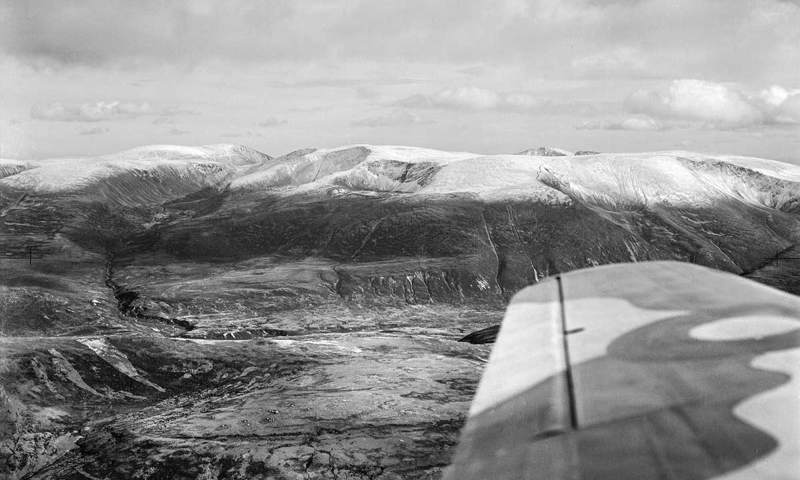 Aerial photography at HES
We don't just hold historic collections of aerial photography - we actively record Scotland from above as it is today.
In an average year, our aerial survey team spend more than 100 hours of flying, capturing aerial images that are then made publicly accessible in the HES Archives. Our aerial photography collections are expanding at a rate of around 4,000-6,000 more images per year, helping us to record of all aspects of Scotland's landscapes, cityscapes and coasts.
If you've been inspired by Scotland from the Sky, explore our aerial photography collections online through Canmore - the online catalogue of the HES Archives - and the National Collection of Aerial Photography.
More on the blog