1

Welcome!

Step into historic shoes

Each week of the summer holidays we're inviting families (and those young at heart) to play with the past by trying out different medieval jobs.

Why not start your journey with our free 'download and print' game That Job is History, where you have to pitch for a job like 'gong farmer' (poo shoveller) using the three skills cards you've drawn. Excellent for encouraging creative thinking and persuasive talking!

If you've younger children we'd recommend our Play Castles at Home download. No need to print - just have a look at the activity suggestions and take them any direction you choose!

Here's what you can look forward to:
Week 2: Get kitted out as a jousting knight
Week 3: Party like a King or Queen
Week 4: Prepare for a medieval battle
Week 5: Create some royal works of art
Week 6: Immerse yourself in abbey life
We'd love to hear what you get up to – please share your #LearningWithHES with us online!
PS – If you've got through all this week's activities and are hungry for more, check out our Learn at Home page for even more ideas!
2

Week 1 - Train to be a stonemason!
Train as a castle-building stonemason
Time to flex your design, building and creative muscles!
Medieval stonemasons were responsible for building structures like castles and cathedrals - many of which still stand today. They had to make do without the computer design tools or the electric equipment that modern architects and builders use, and were often given the challenge of remodelling existing buildings as styles and needs changed.
Here are a few ways that you can step into the shoes of a medieval stonemason from home:
Prepare your site like a master mason
Have a look at some medieval construction techniques and try a few out a few of the challenges:
Den time!
Make a castle den (inside or outside) with inspiration from some of these recreations of castle features made from household objects.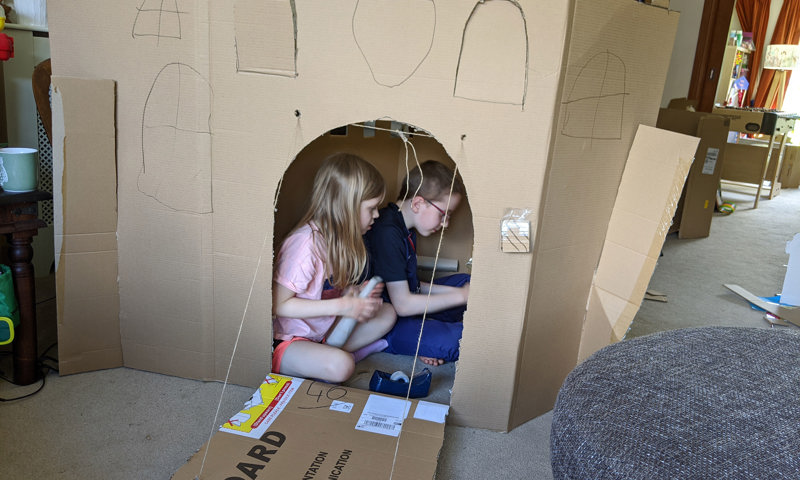 Carve a masterpiece from soap
Try out some soap carving inspired by medieval stone work.
Get messy making marks! (early years)
Try some sensory play activities inspired by masons' marks.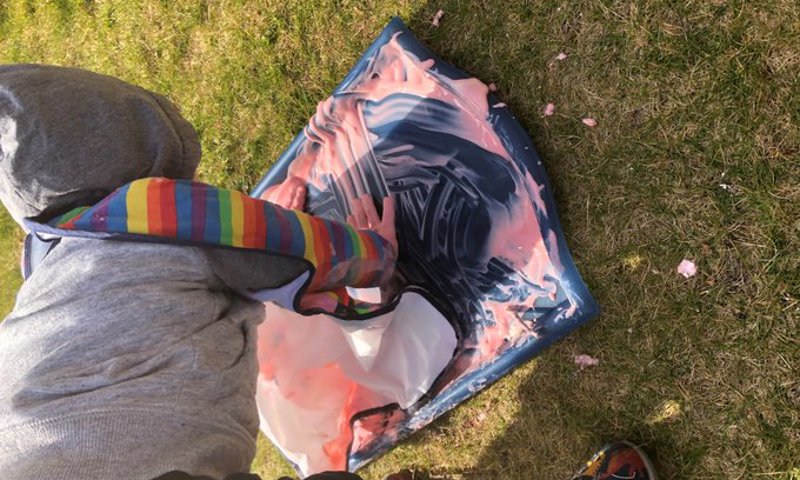 Pens and paper at the ready!
Make your own mask of one of the carved stone heads at Elgin Cathedral. 
We hope you enjoyed your time as a stonemason in training. See you next week when we'll get you all kitted up as a jousting knight!
We'd love to hear about your building adventures - please do share your #LearningWithHES with us online. 
3

Week 2: Kit yourself out as a jousting knight

Kit yourself out like a knight!

Time to show off your bravery, skill and style.

Knights in medieval times would sometimes joust in tournaments - competitions where they used long lances. They rode their horses towards each other and tried to knock their opponent off their horse. It was very dangerous for the knights competing, but a very exciting day out for all the many spectators who came to watch.

Here are a few ways that you can step into the armour of a medieval jousting knight from home:

Design your coat of arms
Knights would have fought and jousted with a shield decorated with their Lord's coat of arms. Create a shield that's unique to you.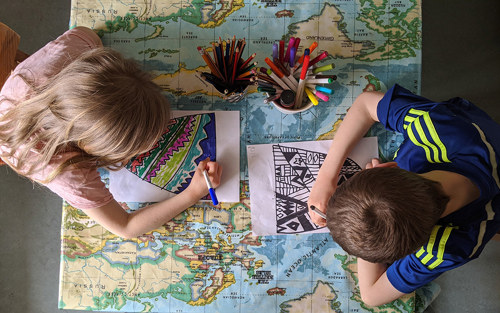 Craft your kit
Jousting was an extremely risky business. Prepare for defence and attack - get your helmet, your horse and a lance ready!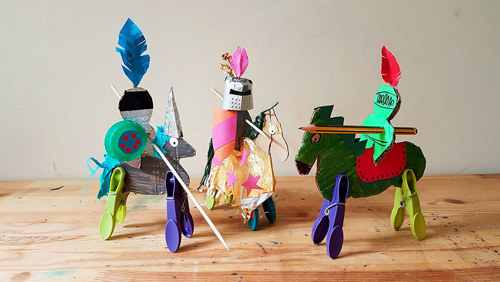 Visualise your victory
Time to either enjoy our printable colouring sheet or draw your own jousting tournament scene. 
Hold your own jousting tournament!
If you're practicing jousting on your own with your new lance, we'd recommend hanging a target from string off a door frame or a washing line.
If you'd like to joust with someone else in your household, make some mini knights on horseback to joust on your table or floor - check out Craft Knight's top tips. You might even like to gather a crowd of your toys to watch the action!
We'd love to hear about your knightly adventures - please do share your #LearningWithHES online.
We hope you enjoyed your time as a jousting knight. See you next week when we'll invite you to party like royalty!