Doors Open
This year, Heritage Awareness Day coincides with the 30th anniversary of Doors Open Days in Scotland. Since 1990, Doors Open Days have provided free access to over 1000 historic properties and venues.
Throughout September, we want to open even more doors and unlock fascinating stories from our past. From the ancient entrances to Neolithic chambered cairns to the heavily guarded gatehouses of medieval castles, doors are our portal to Scotland's heritage.
Behind the doors of even the most unassuming tenements, humble shopfronts or well-loved public buildings there are amazing people and stories waiting to be discovered!
Getting involved
On Thursday 26 September, we'd love for you join us in opening the doors on our Scottish heritage.
Which doorway leads to the people, places and stories that mean the most to you?
Join in the conversation on social media and tell us what you've unlocked with the hashtag #HeritageAwarenessDay on Twitter and Instagram.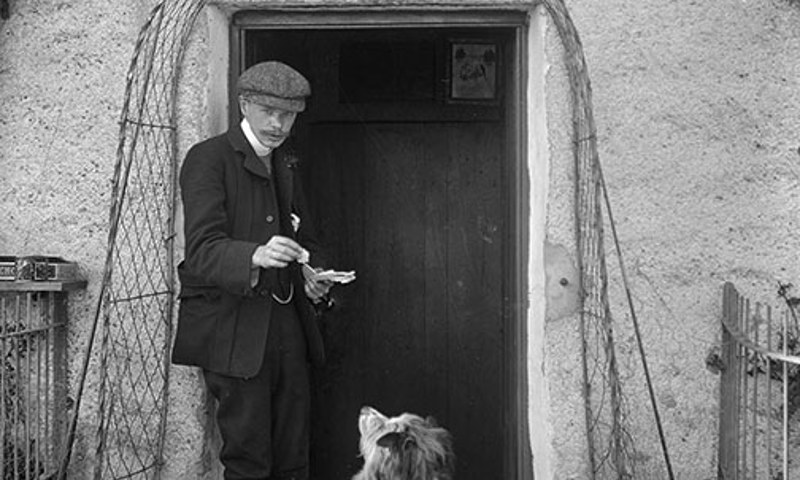 Inspiring anniversaries 
Our heritage can be found behind the doors of thousands of Scottish buildings, old and new. It might be the building you call home, one you use every day or one that you only visit on special occasions. In need of inspiration? Check out these well-known buildings celebrating anniversaries in 2019.
Remember rushing to the shopping centre to buy a brand-new outfit or the latest hit record? It's 20 years since the Braehead Retail Park and the Buchanan Galleries opened their doors, and 30 since we first shopped in the St Enoch Centre


Art lovers have now been walking through the doors of the Scottish National Gallery for 140 years. The William Henry Playfair-designed neoclassical building first welcomed visitors back in 1859


40 years ago, in July 1979, The Queen's Hall re-opened its doors as a 900-capacity auditorium. The former chapel in Edinburgh's Southside now plays host a variety of live music and comedy


V&A Dundee is a wee bairn in comparison, having opened to the public a year ago on 15 September 2018. The eye-catching building which sits beside RRS Discovery on Dundee's waterfront is Scotland's first design museum


Did you grow up in a garden city or in '4 in a block' housing? This year marks 100 years since the Scottish Housing Act which led to the construction of many of the homes we live in today


Your chosen door may not be on a building at all! Adventures by train, bus, boat or car all contribute to our heritage. Lothian Buses are celebrating their centenary with a special Doors Open Day event on 28 September