Scottish Connections
The Athens of the North. Roman remains, now a World Heritage Site. Fashions from England and France. Scottish-Italian ice cream parlours.
From the prehistoric to the present, Scotland's traditions, places and people have been intertwined with our European neighbours. We have shaped – and been shaped by – Europe over the centuries.
For Heritage Awareness Day on Thursday 20 September 2018, in the European Year of Cultural Heritage, we're inviting you to join us in sharing and celebrating these historic connections between Scotland and Europe.
Getting involved
On Thursday 20 September, we'd love to hear your favourite connection with Europe.
With just a little bit of research, you could uncover historic links with Europe in your family history or local area.
Join in the conversation on social media and tell us what you've discovered with the hashtag #ScottishConnections on Twitter and Instagram.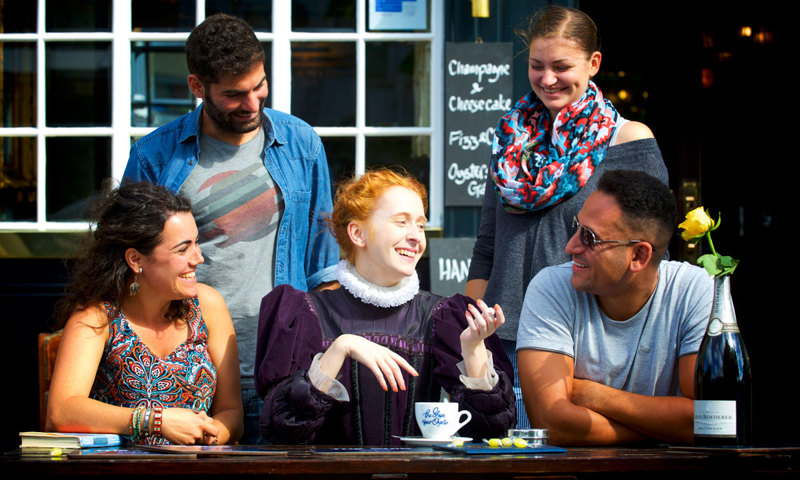 Five Fascinating Facts
Did you know Orkney and Shetland were earldoms of Norway until 1468? The Scandinavian influences can still be seen in Kirkwall at the Bishop's Palace.


Scotland's native language grew from the Gaelic spoken by settlers from Ireland in the 4th century. Most of modern Scotland spoke Gaelic at one time – place names like Dunbar, Portsoy, and Dumfries are a legacy of the widespread language.


Between the 15th and 17th centuries, over 30,000 Scots moved to Poland, hoping for an escape from poverty and the chance to make their name in trade and artisan crafts. This mass migration led to Poland being nicknamed "Scotland's America".


After the Second World War, twinned towns began popping up to rebuild relationships and cultural links between towns and cities of similar sizes. Over 25 Scottish towns and cities are twinned with German counterpart, including:
- Edinburgh and Munich
- Glasgow and Nuremberg
- Elgin and Landshut
- Falkirk and Odenwald
- Kirkcaldy and Ingolstadt


We work in partnership with over 50 organisations from 25 European countries. Find out more about our work on European projects.
Want more facts about Scotland Europe? Find out more in our blog.