The International Committee for the Conservation of the Industrial Heritage (TICCIH) is the world organisation for industrial heritage. It aims to promote international cooperation in preserving, conserving, investigating, documenting, researching and advancing education of the industrial heritage. This can include material remains of industry, as well as housing, industrial settlements, landscapes, products and processes, and associated documentation and artefacts.
TICCIH members come from all over the world, and from a wide range of disciplines including architecture, archaeology, academia and heritage. TICCIH is made up of individual members, but in some countries is organised through national associations where there is a recognised national institution for industrial heritage.
TICCIH plays an important role in advising on historically significant industrial sites for the UNESCO World Heritage List and is recognised by the International Council on Monuments and Sites (ICOMOS) as a designated consultant in all matters related to the study and preservation of industrial heritage. The President of TICCIH is Dr Miles Oglethorpe, Head of Industrial Heritage at Historic Environment Scotland.  Through Miles' role, HES helps to facilitate research on priority themes.  This has included pioneering research into the history of the petroleum and textile industries – two aspects of industrial heritage which have played a key role in Scotland's history.  Working with organisations such as TICCIH is a great way for HES staff to promote our work internationally, while helping to support conservation efforts across the world.
Find out more ticcih.org 
[Images in word doc, but need high res licenced originals]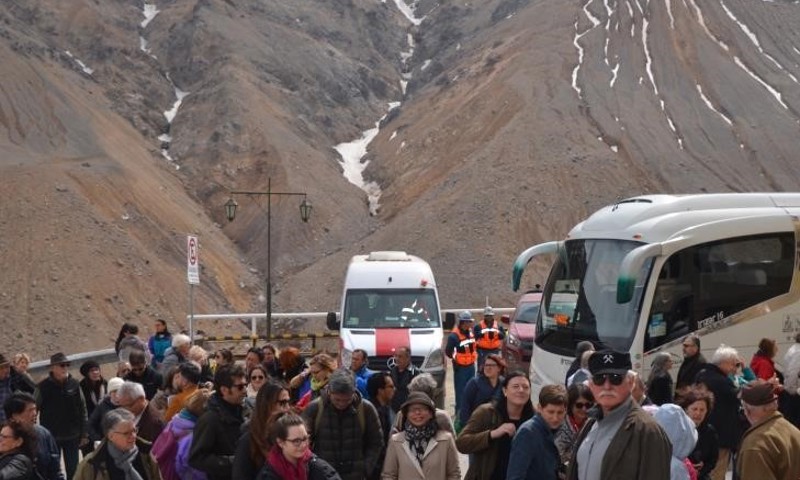 Delegates arrive at Sewell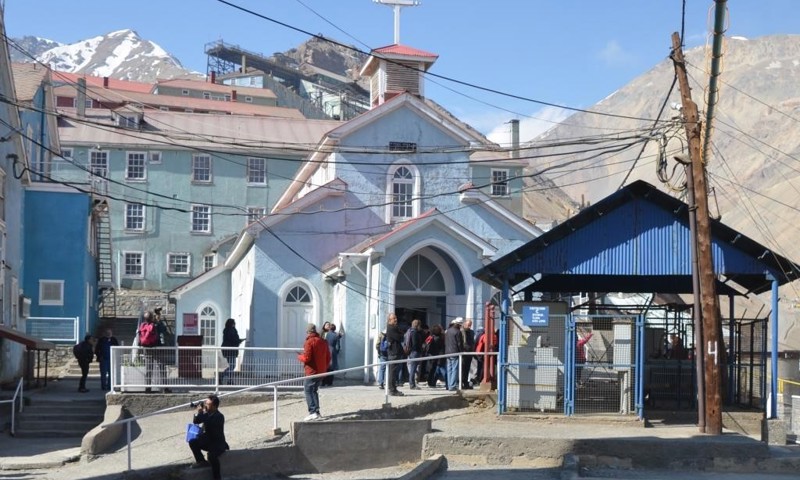 Sewell World Heritage Site, Chile